In case you didn't read
THIS
post of mine a few fall days ago, it is a list of things that happen, or that we do,
because it's fall.
I have another one to add to the list. Okay?
Because it's fall, we have impromptu giveaways.
Yup! My 2nd giveaway on this 'lil blog, in honor of fall. :) There are 2 lovely prizes, from 2 lovely sponsors.

Our first sponsor is Ryan from "
The Blooming Thread
", who has most generously offered to sponsor
this
lovely item from
her Etsy Shop
.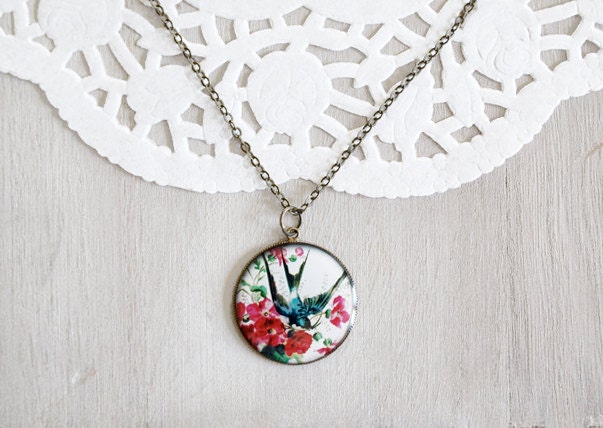 Is it not lovely? :) I have followed her blog for quite a while, and just recently found her shop. She has many lovely items in there; including brooches, lockets, necklaces and hand bags.
~~~~~~~~~~~

Our second prize is from the lovely
Jessica
from "Diary Of A Beautiful Soul", and her Etsy Shop, "
Jessica's Jewels
".
She has most kindly decided to give a fortunate reader a $10 certificate to her lovely shop. She has many lovely jewelry items... including this lovely ring below.
Rose Gold (Pink) Rose Rings
($7.50 value)

Special thanks to the very generous sponsors for these lovely items. :)
♥
The giveaway ends on November 15th at 12:00 am, so enter away! I'll be announcing the winner soon after. :)
Happy November!
a Rafflecopter giveaway