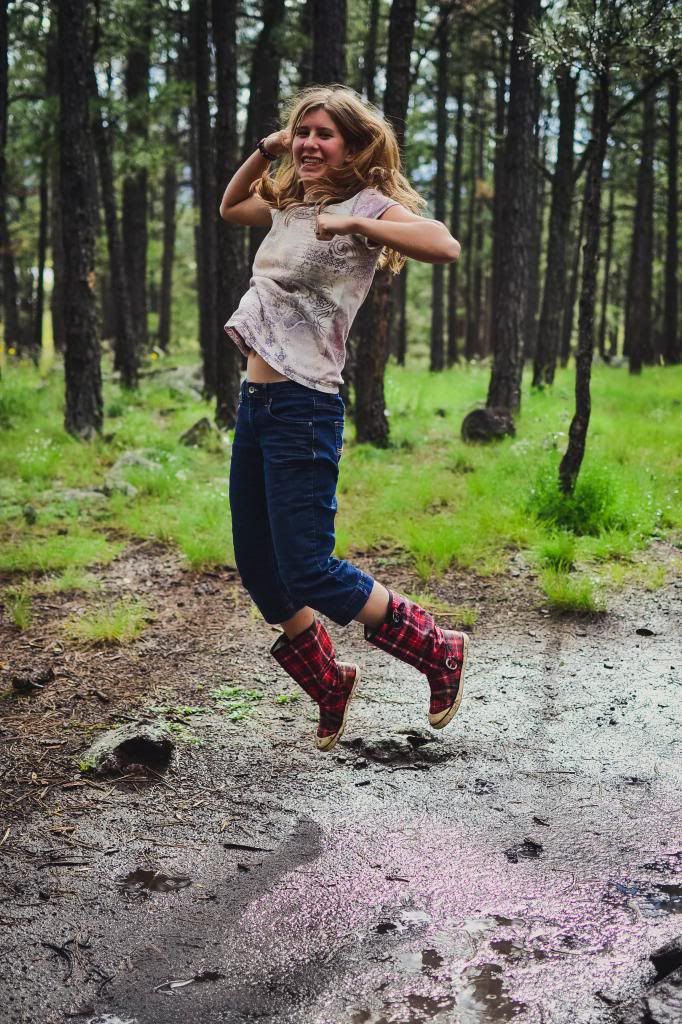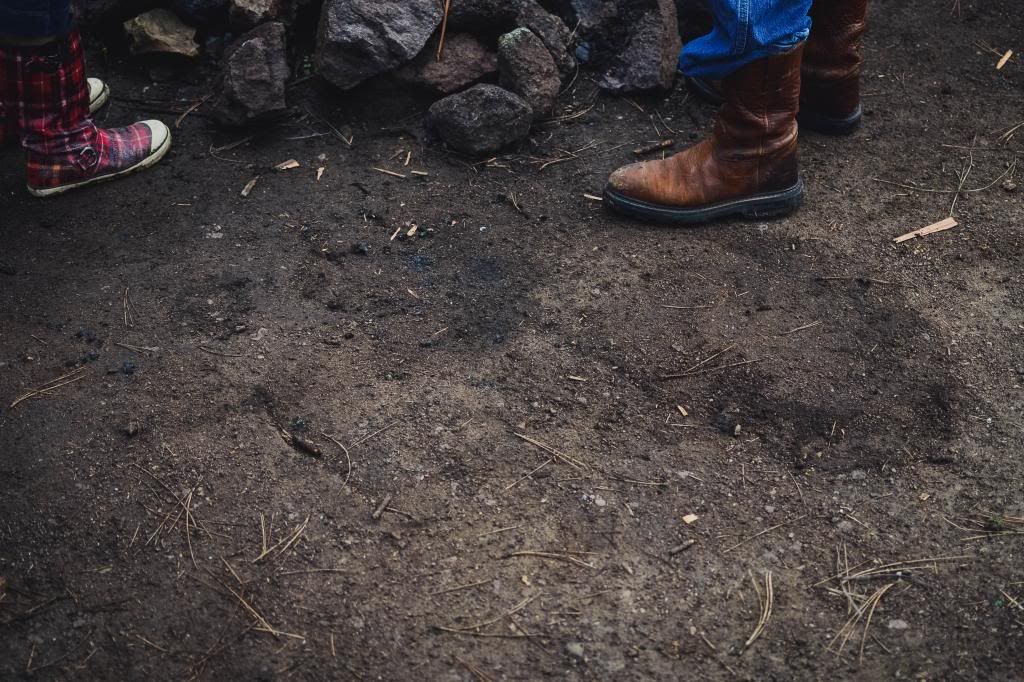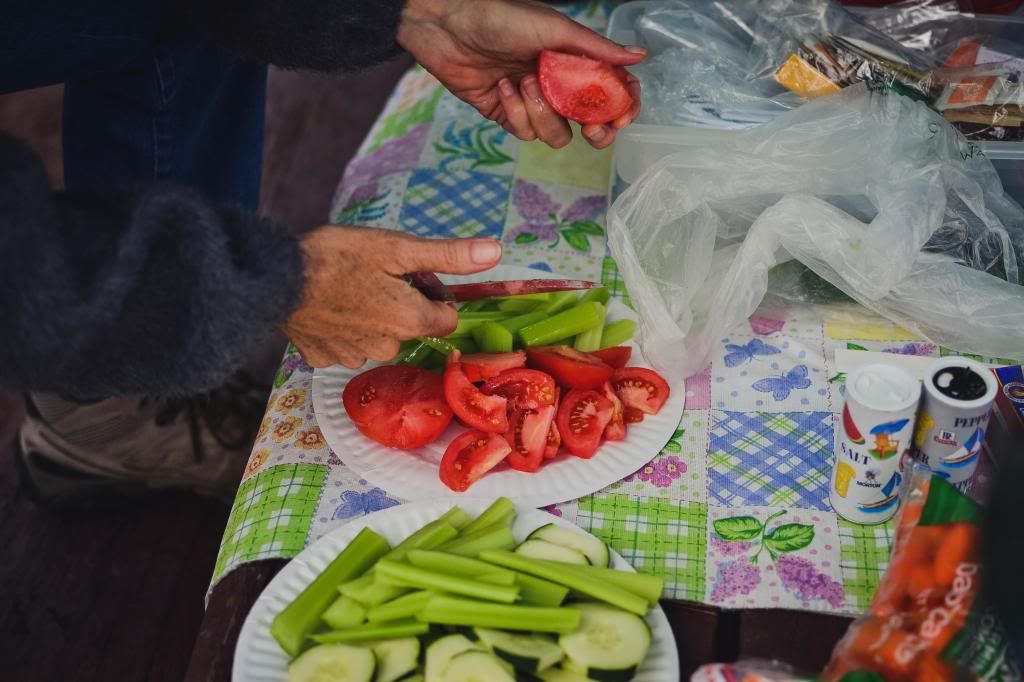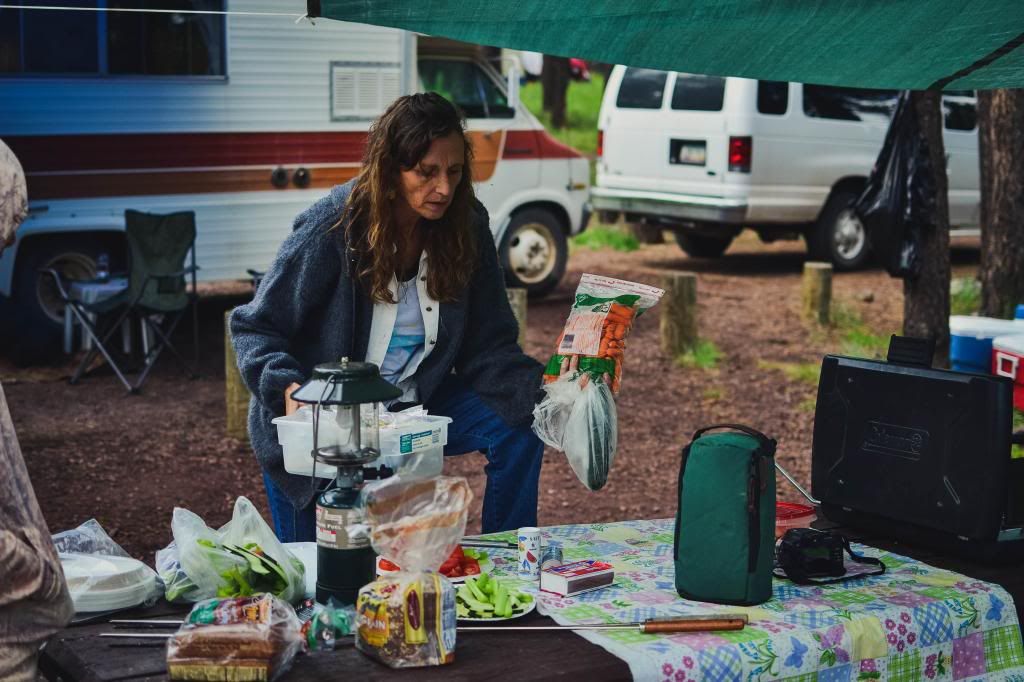 There is just something about camping; a certain novelty about roughin' it for a few days. It's dirty, cold, our freckled arms and tanned legs are scattered with mosquito bites and scratches from the pine needles and sticks that lay neglected on the ground. Flies drown in our cups of hot cocoa that sit forgotten on the table, covered with a cheap plastic tablecloth, and sleeping bags are full of dirt and pine needles. They predicted torrential rains for the weekend, but happily, the skies were mostly sunny, with a few smatterings of clouds that hid the sun's face for a few hours. We walk the ordained space allotted to us, splashing mud up our boots, kissing the cold rocks of the fire-pit with the glow and warmth of a fire, and observing the flowers that open only in the mornings; by noon they are shut tightly, and appear dead to the unknowing.
There are many things to observe; some in nature, some in the few people that surround me. I wonder why my sister points the flashlight at her feet when we walk, as though watching her footsteps, while I point it ahead; where I'm going. Maybe it is something, maybe it is nothing; but it makes for very interesting thoughts. Or the older couple in spot #23. They're quiet; sitting by their fire with their dog, Buddy, lying at their feet. Perhaps they enjoy getting away from the city life they usually live, and simple sit in silence. Thankfully we aren't noisy neighbors; nothing louder than bursts of laughter and the strains of music teased out of the guitar disturbs the silence of the woods.

No one said camping was convenient - and goodness knows it isn't - but it's simply refreshing to get outside; away from computers beeping, cell phones ringing, dogs barking, and simply bask in the silence, as one pale from winter's icy grip would sit in the sun.