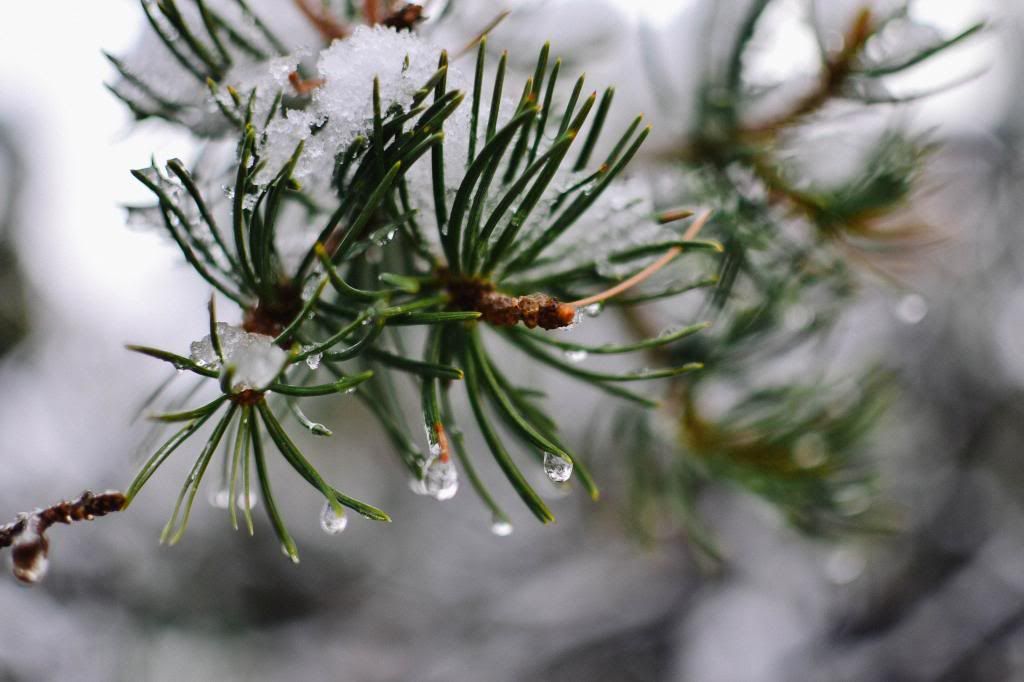 one
: we had our first snow the other day. i mean, c'mon. November 5th? sheesh. i'm hoping their predictions for a cold, wet winter are correct. it is so far; we've had 2 night since then below 20*. i'm such a snow lover. ;)
two
: i got contacts last week! whee, hello, sunglasses. it's taking a little getting used to (i keep going to push up my glasses, and there's nothing there.) but i'm already loving the uninhibited view. ;)
three
: last Friday, i shot my first wedding! an acquaintance of the family was getting married, and she didn't have a photographer. so, naturally, i volunteered. it was a great experience; i learned some things, and fell in love with photography all over again. pictures comin' soon. ;) so, if you need a photographer in Arizona, let me know.
four:
life is weird, huh? it seems to be flying by so fast, but at the same time, it seems like nothing happens. Nano is going on, and i'm on day seven, 13,000 words and many 4 hour nights of sleep. i'd never thought 50,000 words in a month was possible, but it's slowly getting closer, and i'm having a blast writing everyday. (plus, i'm in the greatest nano group evah. wwyl (write with you later) is our affectionate farewell for the month of November.) and i had an unexpected coffee date with one of my best friends last night; besides COFFEE, it was a great time of heart-to-heart talk, and much laughter. life is simple, busy, crazy, hectic, unexpected, but oh-so good.
five:
new blog design/name. what do ya think?
what's been going on with you, lately?
xx.