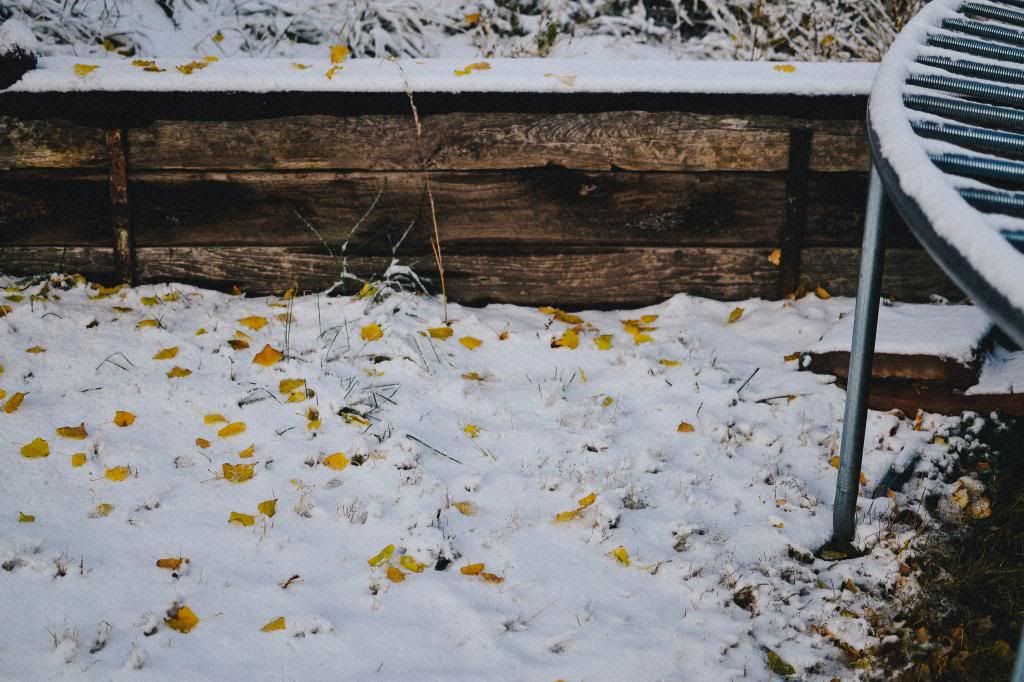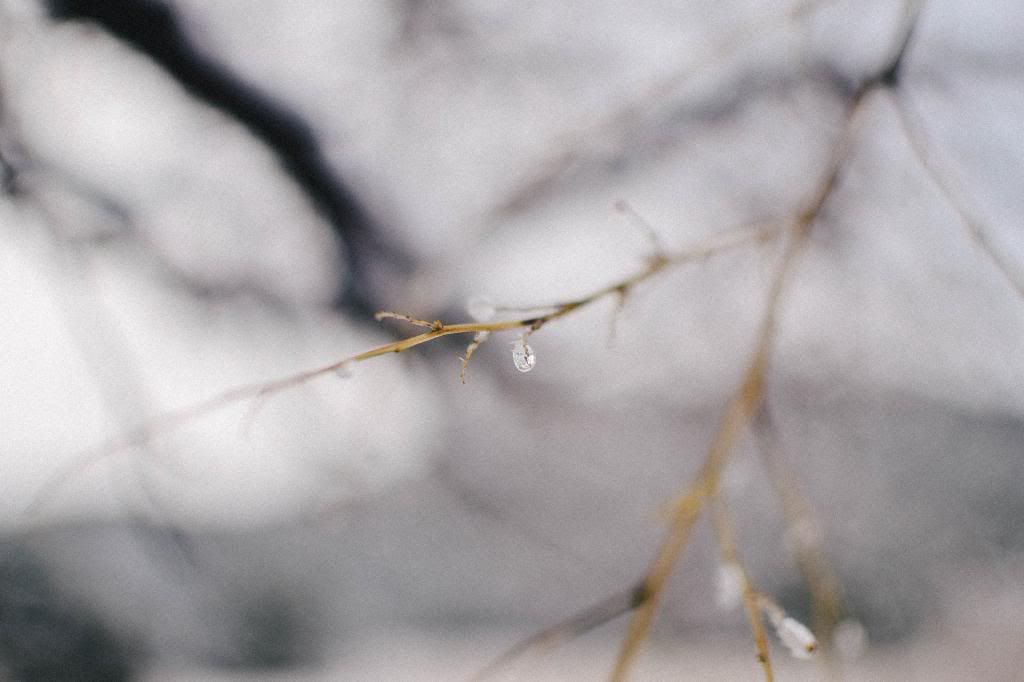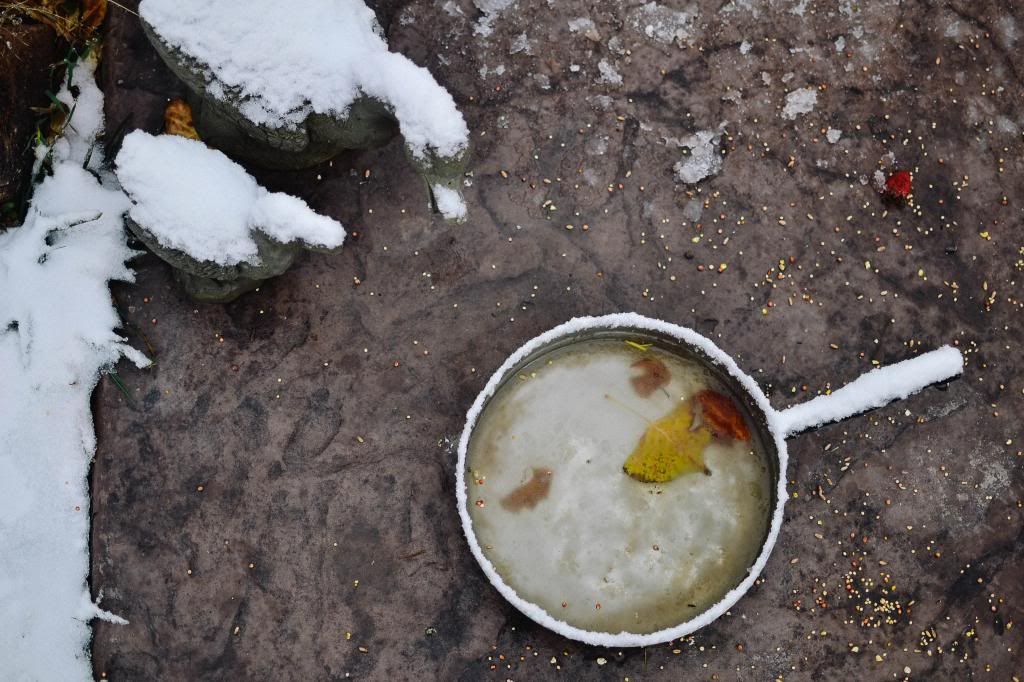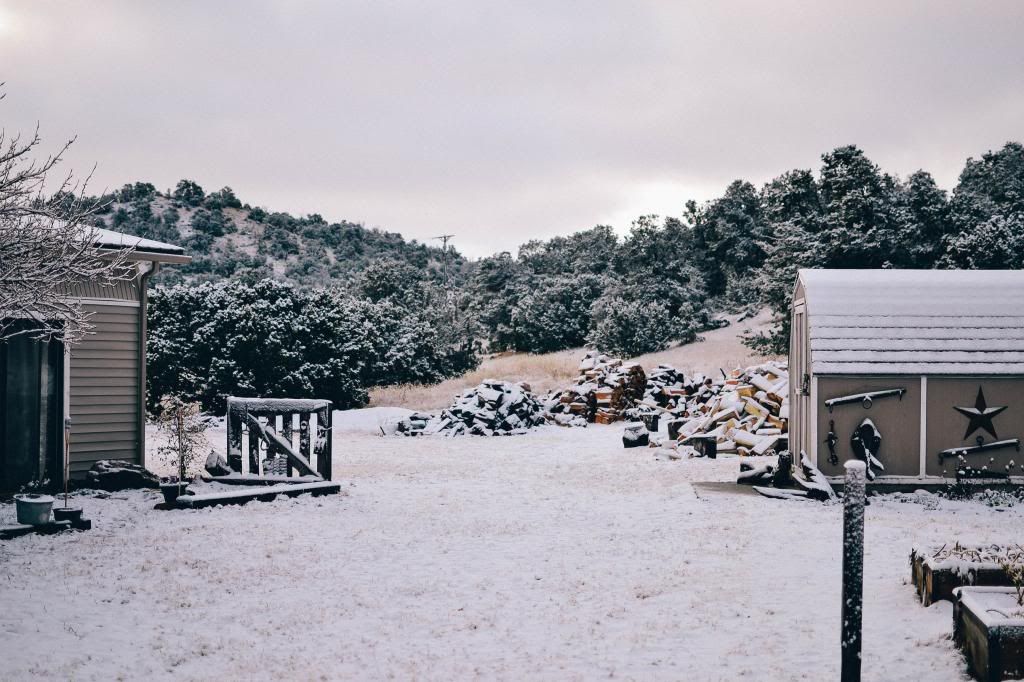 Life has a way of throwing little things up at you; things you don't think should affect you, but in the end, it turns out they mean more to you than you ever thought they did. This is another completely random (but kinda fun) post that just documents bits and pieces of my life lately. Because randomness, and spontaneity is fun, and needed. (Oh, and these are just random snow pictures from the past weeks, because my computer is at the 'doctor' and Lightroom isn't available at the moment. I hate technology sometimes.)
i. My two older sisters and their families came up from the valley for Thanksgiving, bringing 7 kiddos, muddy boots, laughter, and many pairs of blue or brown eyes. Shoulders touching, glances speaking across the room, directing, laughing, crying, and much noise was a direct result of their presence. It's been a blast.
ii. Went to Winter-Jam last Thursday with a few dear friends, and let me tell you, Tenth Avenue North and Newsboys are so much more incredible in concert. Their music had me in tears more than once over the whole of the evening. Also, seeing a very dear friend for the first time in 6 months was such a blessing. It's crazy how much you miss people when they aren't there every time you expect to see them. It's easy to take people for granted, and you miss them like crazy when they're gone, but nothing holds more joy than seeing them again, after a long period of time and distance had separated you.
iii. November 29th, and we've already had 3 snowfalls. I'm lovin' every moment of it.
iv. Finished Nanowrimo yesterday. 50,000 words in 29 days is quite a feat for anyone, and I must admit I was highly skeptical of getting it done. But I did, thanks to many word wars with darlin' friends, encouragement, and many hours of pushing through writers block, and just typing down words that come to mind, and make the remotest bit of sense. (Even if many of the words were changed hours later when the creative juices were flowing again.)
v. Trying to keep my scattered thoughts together as we enter Christmas season, and Christmas crafting becomes priority. Hand-made Christmas gifts are my favourites, and making things yourself is so much fun. Plus, washi tape is my new favourite thing. Hurrah!
vi. God is good, don'tcha know? He just is. His faithfulness and grace; abounding love, and mercy never fails to awe me. He is so good; sometimes that is the only thing you can say.
vii. Also, pie. Just pie.
What's been going on with you, friends? Ready for Christmas? ;)
xx.